Dok nedjeljom ljudi vole odmarati, ja nekako nedjeljom gotovo neizostavno izbacim neki post. Jutros sam ustala sa idejom za outfit, pozurila se nasminkati i spremiti kako bi slike sto ranije bile spremne.
Napravila sam neki mix stilova kombinirajuci svecanu haljinu s duksericom i spalo je fenomenalno. Na sve to sam obula crne salonke. Za vrijeme 'shootinga' je malo padao i snijeg, ali nista strasno, tek po koja pahulja u kosi. :) Ja se ovih dana oprastam sa Bosnom, pa ce ovo mozda biti i posljednji post sa ovih krajeva za ovaj put .
While other people love to get some rest on Sundays, I love to post something on that day. This morning I got up with the idea for an outfit, rushed to put on some makeup and then took a photoshoot.
I've made a mix of styles combining formal dresses with this sweatshirt and I must say I really like it. On top of that I wore black pumps. As you can see I have some snow on top of my head.. yes, winter again.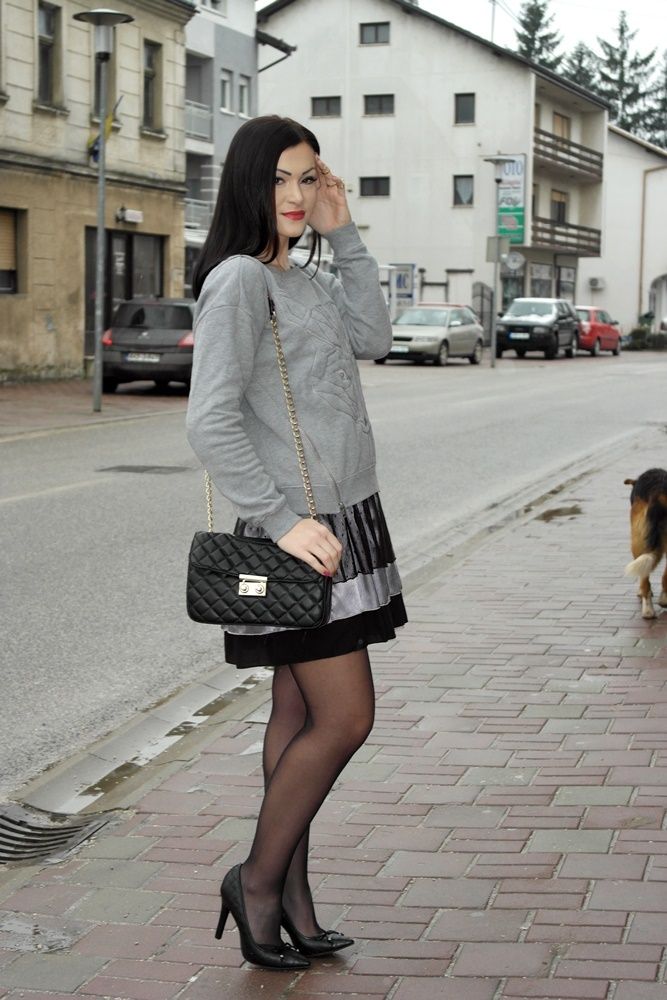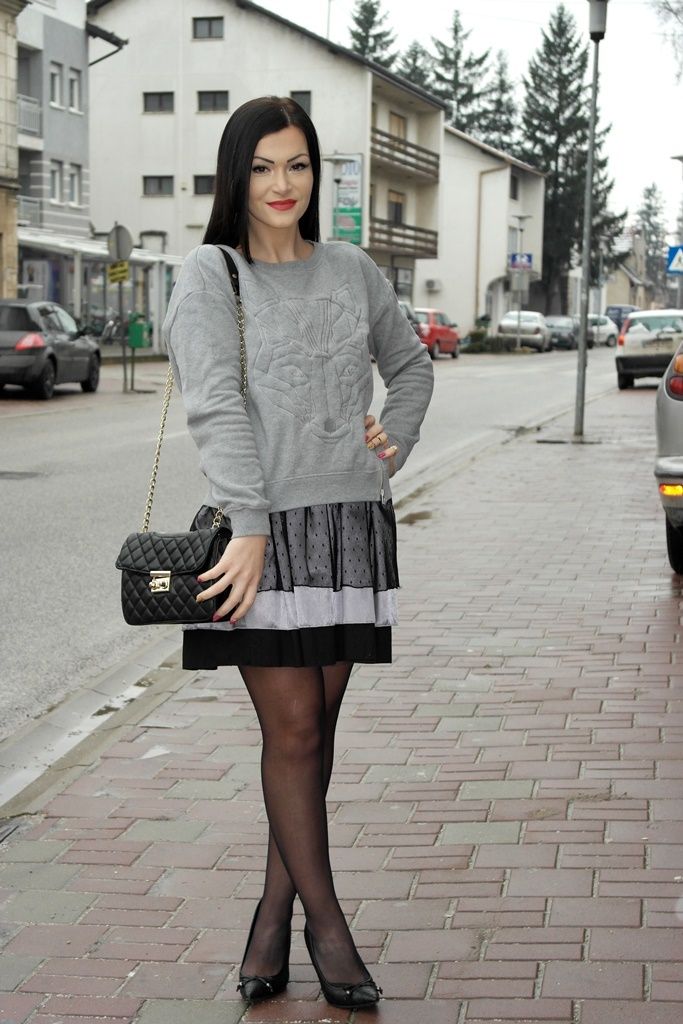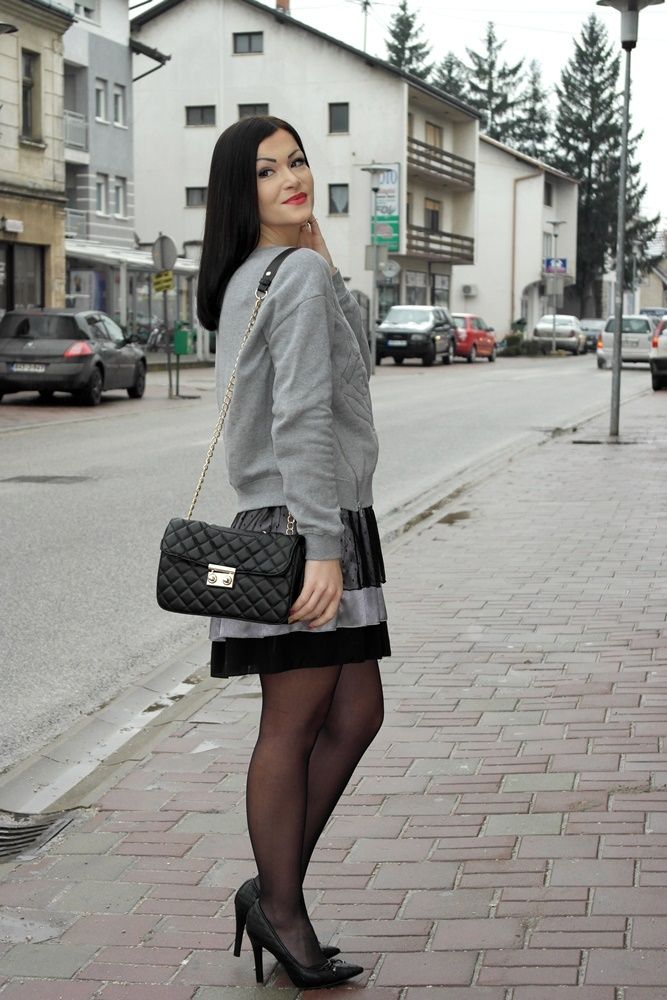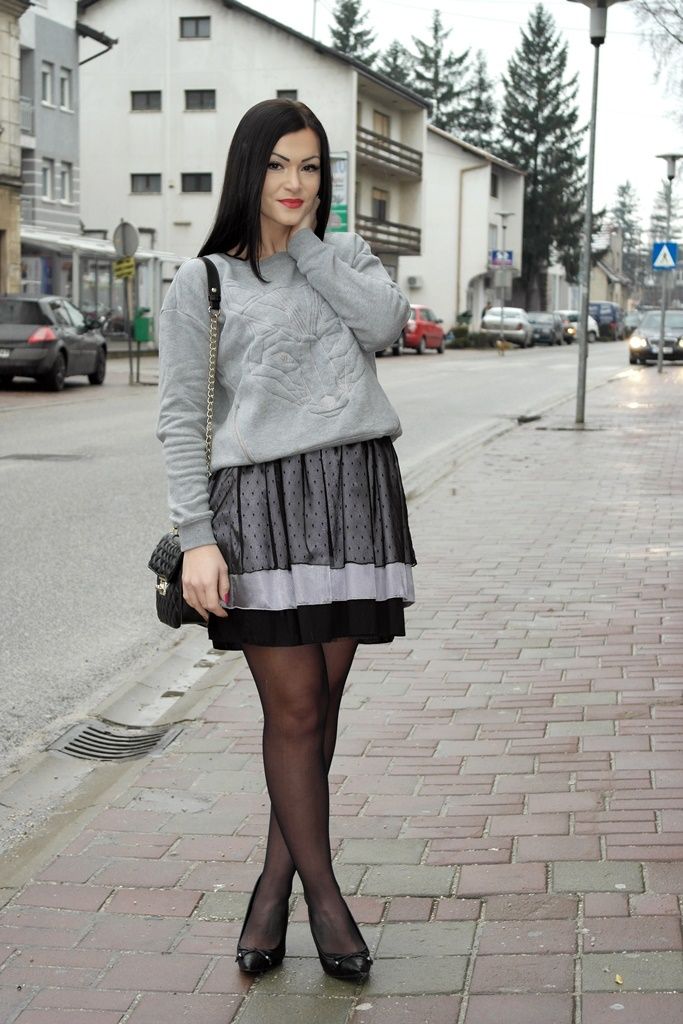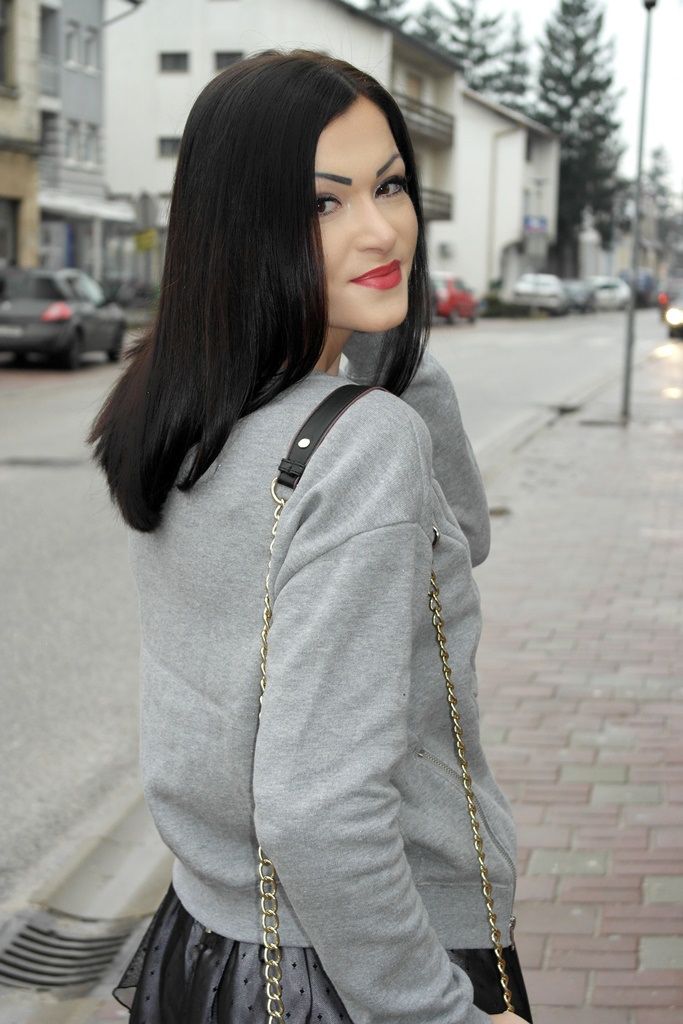 Shoes. graceland
Dress: Kikiriki
Sweatshirt: New Yorker
Bag: Lindex