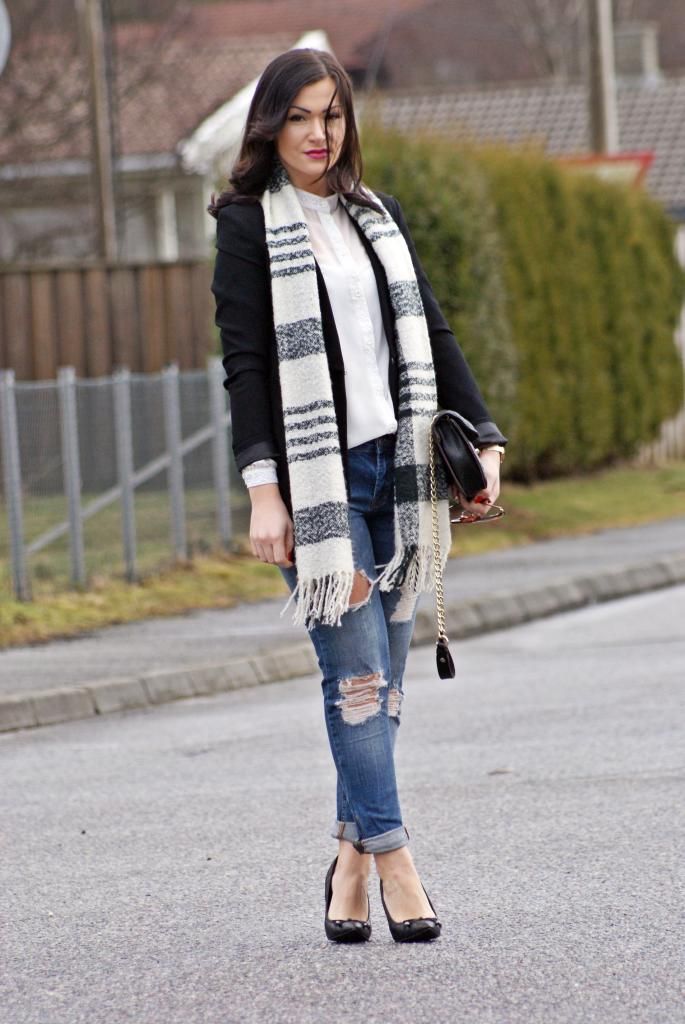 Cao, dragi moji. Vjerujem da ste primjetili, ali ukoliko niste, jucer sam promijenila svoj blog dizajn i prezadovoljna sam. Sveden, a efektan... nadam se da se i vama svidja :).
Danasnja kombinacija je nesto izmedju poslovne i chick varijante. Ukoliko biste ju zeljeli pretvoriti u totalno poslovnu,promijenite hlace, a ukoliko zelite da je totalno chick, onda kosulju zamijenite nekom jednostavnijom majicom, mozda sa nekim printom ili natpisom.
Sal vec odavno ceka u redu, ali eto danas je bio njegov dan.
Ja sam inace ljubiteljica ravne kose, prvo sto ju ne volim previse tretirati peglom ili figarom, a i lak za kosu je moj veliki neprijatelj, ali nekako sam sama sebi dosadila sa jednom te istom frizurom, pa eto odatle danasnje lokne :).
Hello, my dear readers. I believe that you've noticed, but if not, yesterday I changed my blog design and I'm more than satisfied. Simple, but effective ... I hope you like it too.
Today's combination is something between business and chick . If you would like to convert it into a business , change pants, and if you want it to be totally chick, then replace a blouse
with a T-shirt, maybe with some print or a quote.
I'm normally a lover of straight hai , 'cause I don't like to treat it too much, and hairspray is my great enemy, but somehow I'm bored with one and the same haircut all the time, so today I have curls :).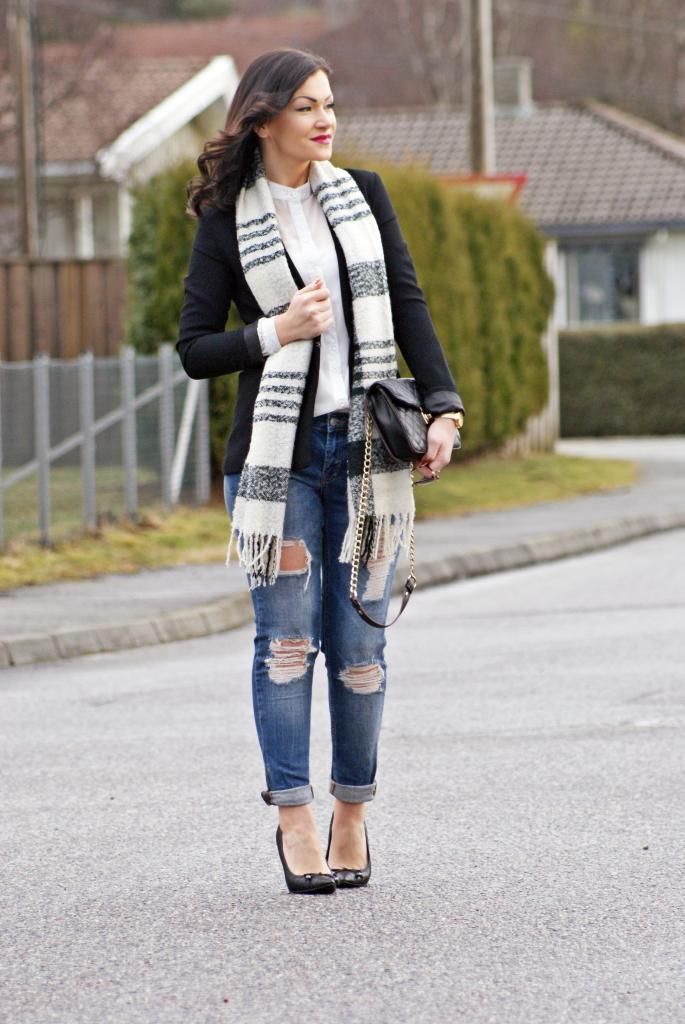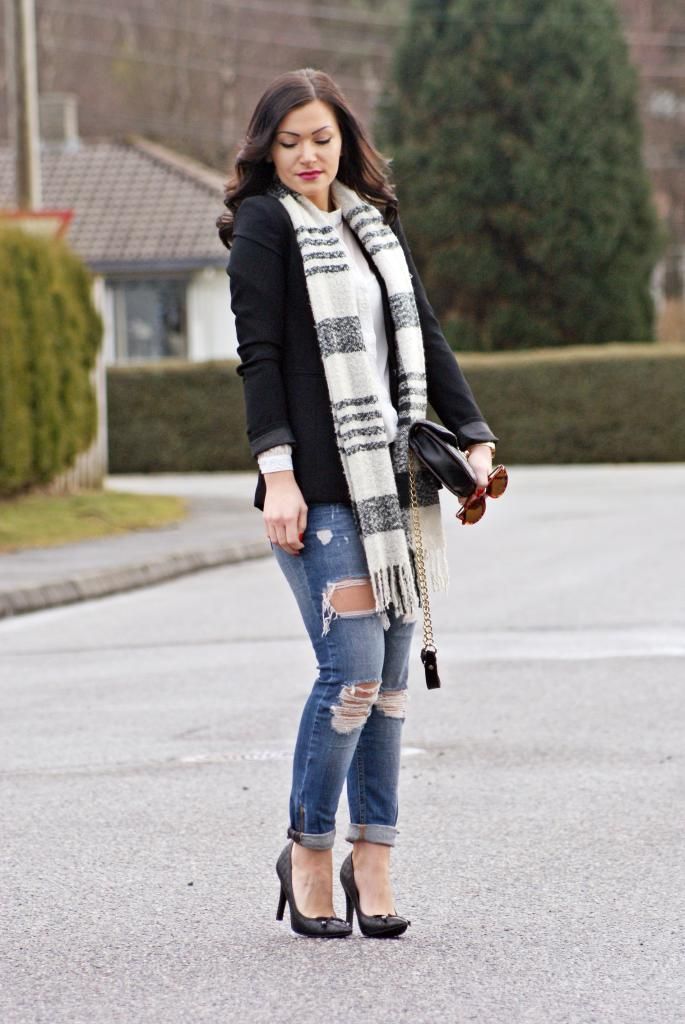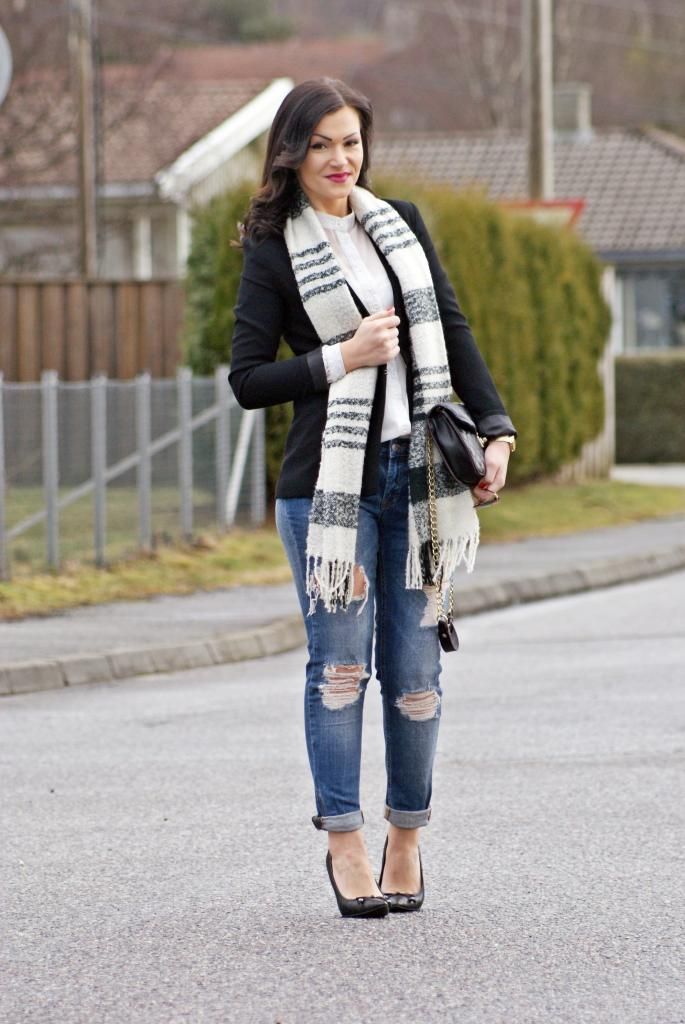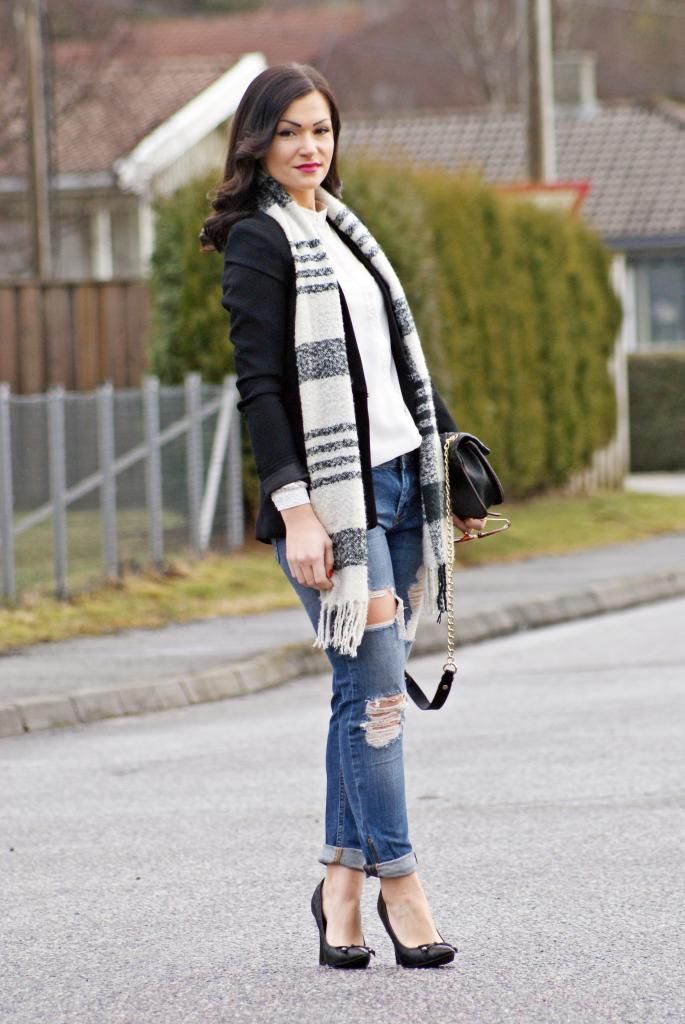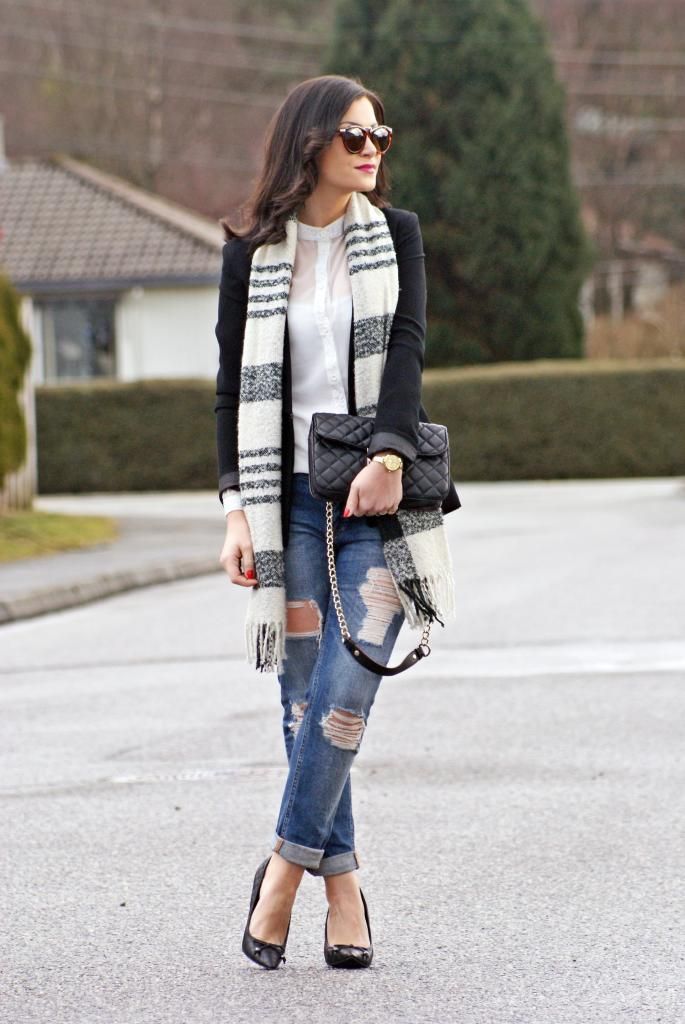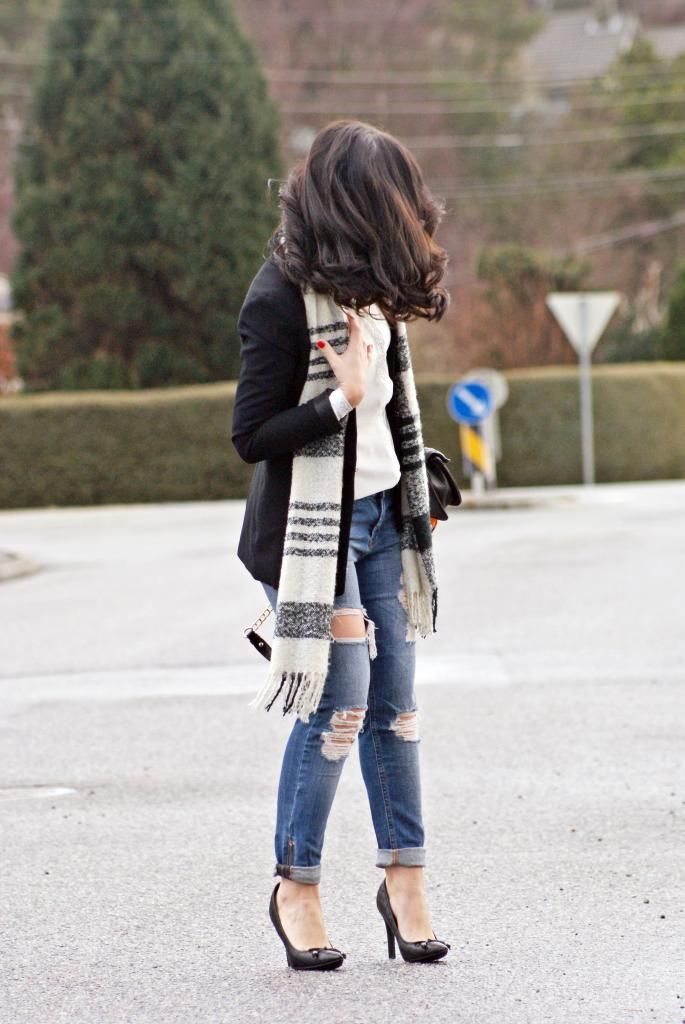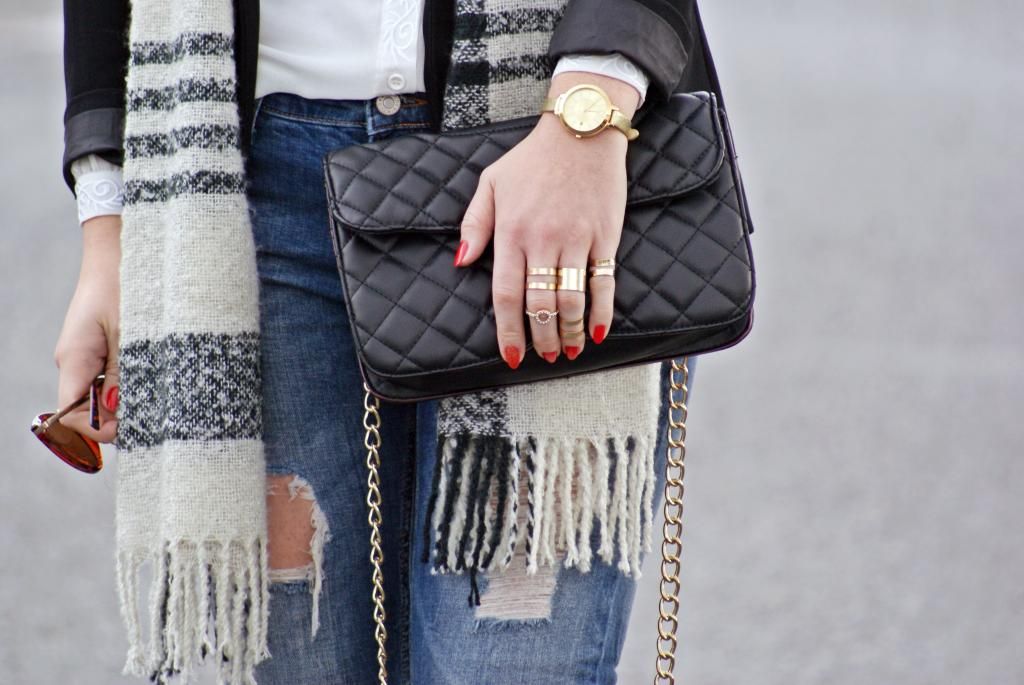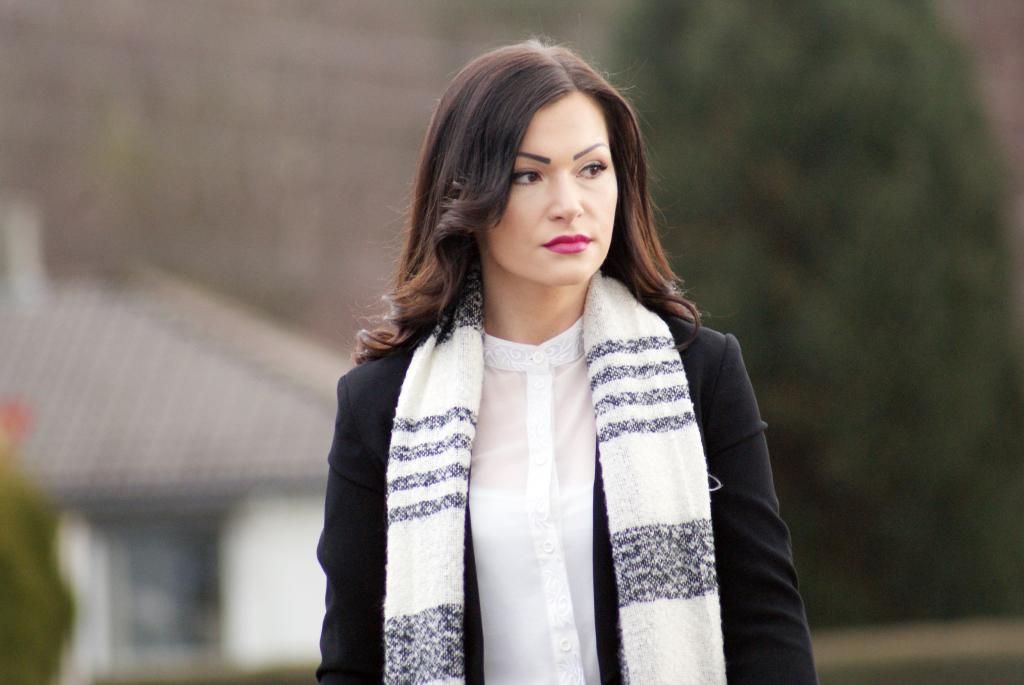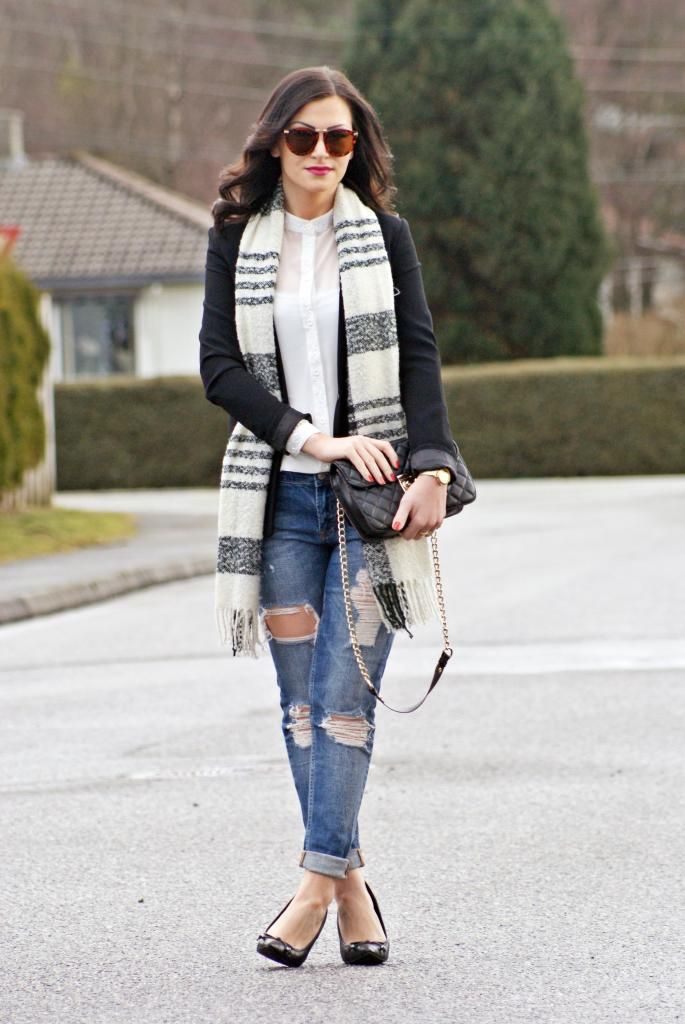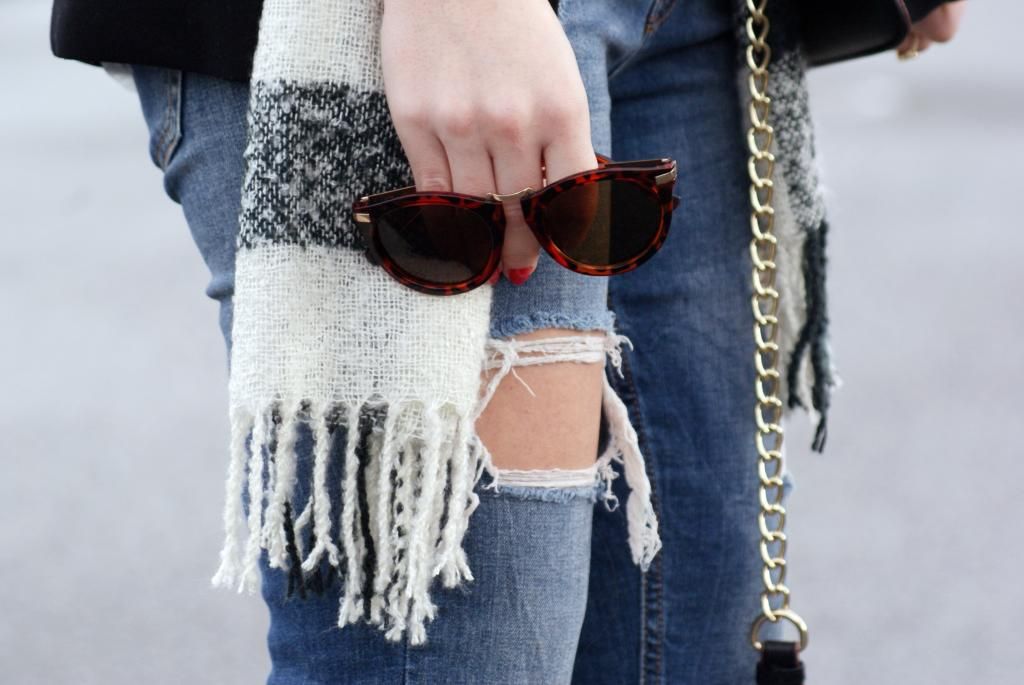 Blouse: Bik Bok
Jeans: Casey Denim
Blazer: H&M
Bag: Lindex
Scarf: Lindex
Heels: Graceland
Sunglasses: Bik Bok