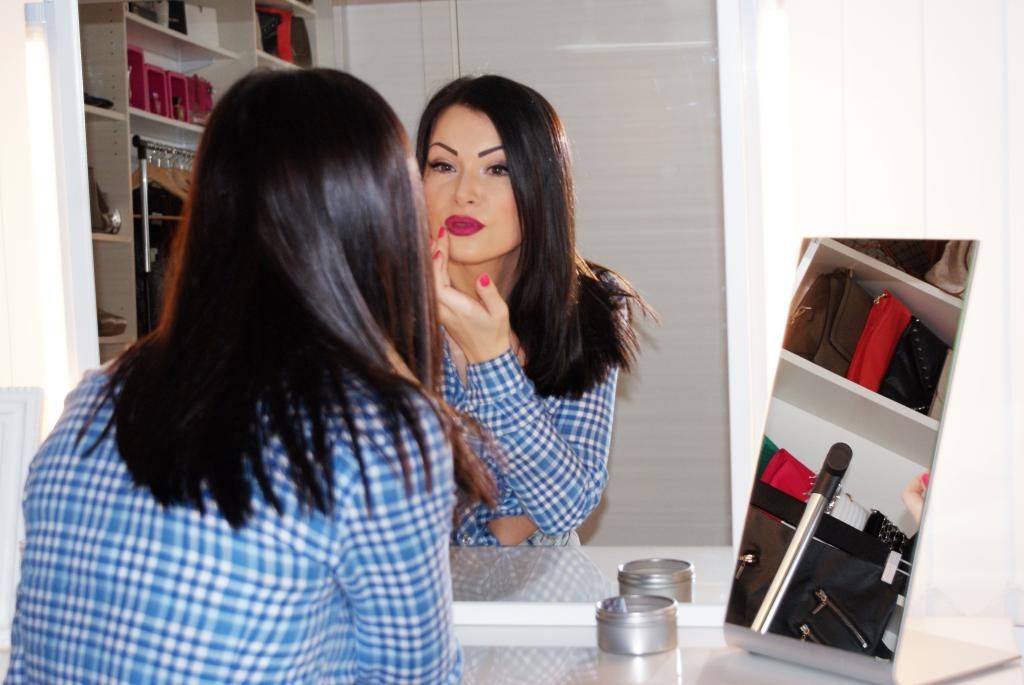 Cao dragi moji. Danas nesto drugaciji post. S obzirom da mi vremenske prilike ( citaj: neprilike ) ne dozvoljavaju da slikam outfit, odlucila sam se napraviti ovaj post, cisto druzenja radi. Razmisljala sam da malo promijenim koncept bloga, pa da ubacim i neke druge teme, osim outfit postova. Mozda i neke recenzije preparativne i dekorativne kozmetike, ili da slikam svoje recimo mjesecne favorite, pa o svakom dam svoje misljenje i utiske, itd. To bi bila posebno dobra ideja u danima poput ovog.
Konacno sam dobila i svoju 'beauty' sobicu, pa bi i to moglo posluziti kao tema za jedan od sljedecih postova. :). Do sljedeceg citanja :*
Hello my dear readers. Today I have a bit different post for you. As the weather doesn't allow me to photograph outfit, I decided to make this post, just for the sake of socializing. I was thinking that a could change my concept of a blog, so I throw in some other themes, except outfit posts. Maybe some reviews of preparative and decorative cosmetics, or to to photograph my monthly favorites, and for each give my opinions and impressions, etc. This would be a particularly good idea in days like this.
I finally got my 'beauty' closet, so that could serve as a topic for one of the following posts. :).
Kisses !